October Records presents:
October Nights - ft. Amateur Dance (EP Launch), Endgrain (Single Launch) & more
Lancelot + Amateur Dance + Endgrain + Mira Boru + The Completely Boys + McInnes
ON DOOR
Entry Requirements: 18+
October Records are proud to announce October Nights, launching March 3rd at the Civic Underground.
The first in a series of semi-regular club nights, October Nights aims to showcase friends and family of the label in the best environment possible.
[Just Announced!] London-via-Sydney's Lancelot has just been added to the bill fresh off the back of killer sets at Berlin's Sisyphos, Dimensions Festival in Croatia, Boiler Room London and his own series of warehouse parties throughout East London. 2016 has seen him drop corker releases on Toy Tonics, Trunkfunk, Freerange, W&O Street Tracks and Counter Recordings; with plenty more to come early 2017. He has an ear for an earworm, a stack of fresh UK-wax plus amazing hair - we're blushing to have him along.
Also heading up the first edition is Melbourne's Amateur Dance launching his recent Love System EP. Having caught the attention of Pitchfork, The Fader, Mixmag, Resident Advisor, Feel My Bicep and BBC Radio 1 with a slew of releases over the past 24 months, his recent Love System EP was premiered by Pete Tong and played by everyone from Andras to Shanti Celeste, Audiojack to John Digweed (!). He's been hard at work in the studio cooking up some new heaters, or in his own words, 'making hard-hitting, stupid-soft dance traxxx for my friends and you' - that's you.
Making his debut appearance is Sydney's Endgrain, aka Jackson May and the latest signing to October Records. Originally drawing inspiration from beatmakers such as Bonobo and Quantic, Endgrain's scope as a producer has evolved to increasingly draw on UK club culture, house and techno. His output varies from laid-back, dusty summer slow jams through to heart-racing, high impact club music. His forthcoming single '4 x 4' is an immediate rush - a hypnotic arrangement of looping samples and compelling bass that combine to form a high-energy house cut ready made for dance floors.
Rounding out the lineup are some of Sydney's finest DJ's in Mira Boru, The Completely Boys & McInnes.
Lancelot Amateur Dance (Melb / EP Launch) Endgrain (Single Launch) Mira Boru The Completely Boys McInnes
$10+bf - Ticket includes free download of Amateur Dance - 'Dreamhack' & Endgrain - '4 x 4'
Friday March 3rd from 10pm at The Civic Underground.
Get a taste of what to expect via our October Nights playlist on Spotify
Line Up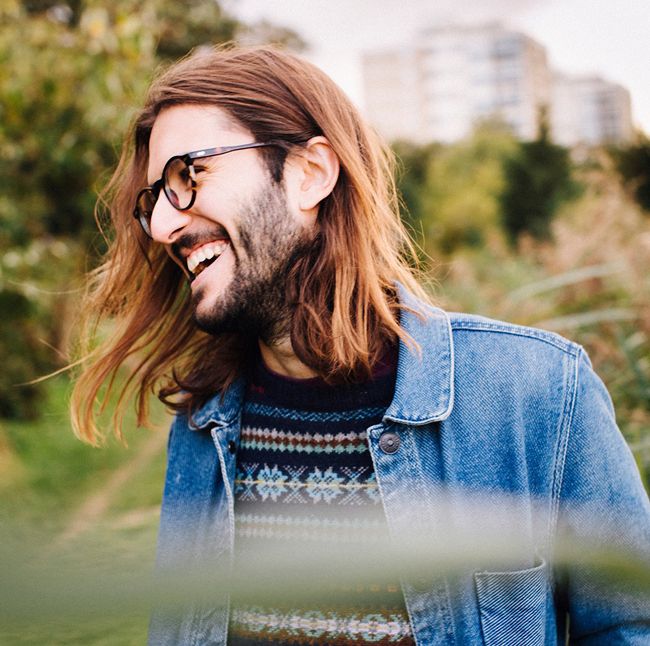 Lancelot first ventured into dance music while at Sydney's Conservatory of Music. Surrounded by Australia's most dedicated young classical and jazz performers, he developed an ear for decorative, polyrhythmic composition and the off-kilter sensibility of the swing note. After several years as a gun-for-hire composer in film and advertising, Lance decamped from endless summers to East London. His early output on Anjunadeep, marked by hooky vocals with live instrumentation, gradually bent away from the light as Lancelot discovered new creative prospects within the storied clubs of the Capital.
The result was 2015's 'Mover EP' on W&O Street Tracks, a hefty three track collection of raffish, sinewy deep house that earned immediate plaudits from Bicep, Paul Woodford, Mr G and more. In 2016, Lancelot impressed with a loopy instrumental three-tracker on Berlin's Toy Tonics and two compilation cuts; one for London powerhouse Freerange (alongside KiNK and Detroit Swindle), another on Beating Heart's Malawi compilation (alongside Machinedrum and Luke Vibert.)
Over the past year, Lancelot has played across the UK, and is one of only a handful of Australians to perform at Boiler Room London. He's performed at marquee festivals including Dimensions and Secret Garden Party and tours regularly through South East Asia, Australia and North America. Another EP has just arrived on Scandi label Trunkfunk with new music on the way this European winter on Counter Recordings, W&O Street Tracks and Freerange.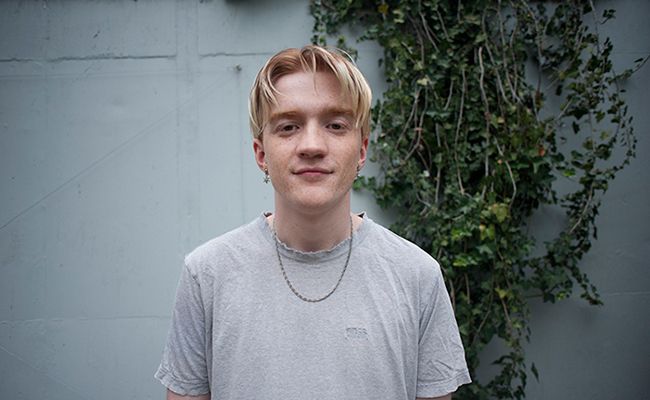 Amateur Dance
Call it beginners luck, but Amateur Dance is turning up in all the right places.
Fresh to the world of electronica, Amateur Dance makes emotionally driven, uplifting house music that belies his newcomer status. Harmonically rich & deceptively simple, Amateur Dances unique production pairs with engaging samples to create something that resonates on both dance floors and headphones.
The stage name of Melbourne's 21y/o Joseph Cookson, Amateur Dance was once a moniker adopted to reflect Cookson's headfirst dive into the world of electronica. With little to no previous musical experience or output, Cookson leapt into the deep end of music production and uploaded his first few demos to soundcloud - it didn't take long for heads to begin turning.
Taking cues from the likes of Orbital, DJ Koze & Underworld, Amateur Dance's records are transparent and free of constraint – its simply Cookson being Cookson; embracing his inexperience to create music uniquely his own. After his Keep It Up EP was organically discovered by The Fader & Pitchfork, Cookson signed with October Records to release the Talking About Yourself and It's Really Something EPs.
He has since gone on to sign with Anjunadeep for his most recent Love System EP as well as remixing the likes of Chet Faker and Way Out West.
Cookson is quickly becoming Amateur in name-only with support from renowned outlets Resident Advisor, Feel My Bicep and BBC Radio 1, an appearance at Mixmag's The Lab and a performance at Splendour in the Grass 2016.
Endgrain
"It's not about how you do it, but why you do it."
Sydney producer/DJ Endgrain (Jackson May), today shares his debut single "4 x 4" - a pulsating first offering as the most recent signee to October Records.
Originally drawing inspiration from colourful beatmakers such as Bonobo and Quantic, May's scope as a producer has evolved to increasingly draw on UK club culture, house and techno. His output varies from laid-back, dusty summer slow jams through to heart-racing, high impact club music and almost everything in between.
'4 x 4', the first taste from his forthcoming debut EP, is Jackson at his most immediate - a rolling, hypnotic arrangement of looping percussion, compelling bass and addictive sampling combining to form a high-energy house cut ready made for dance floors. It showcases everything that excites us about May's output; intuitive pacing, warehouse-ready instrumentation and a sub-rattling low end that is guaranteed to make crowds move.
With an enthusiasm for quality and a DIY-attitude, May is also one of the brains behind Sydney's renowned Translate Sound System. After attending some of Europe's leading electronic festivals, May and two friends were inspired to build their own high-quality, high-output sound system to help power Sydney's thriving underground party scene. In addition, May regularly sends his music to London to be pressed to acetate, allowing him to play unique, all-vinyl sets of original material through his own custom built system. He has performed at warehouse parties across Sydney as well as powering the sound for events such as Picnic, Chipped, Yolk and Dungeon amongst others.
Having produced music under a handful of previous monikers, May today announces his new Endgrain project and signs to October Records. Stay tuned for more from his forthcoming EP due soon.
The Completely Boys
Small rooms, low ceilings, smoke machines. Shifting silhouettes, raised arms, chemically-enhanced sweat - The Completely Boys make music firmly aimed at the late night dance floor.
A new collaborative project from Sydney-based producers Andrew Boon (aka Sydney club staple Frames) and Tom Gilmore (aka one half of bass-music duo B.O.O.M.A and Game Boy project Ten Thousand Free Men & Their Families), The Completely Boys make loopy, hypnotic and nuanced long-form club music. Less is more. Tension and release.
With a bevy of tracks collecting under their belt, the first taste of The Completely Boys came via the release of both the Boys Zone & Heartbreakers EPs through October Records. Words rolled in from Thump, Pilerats, Oyster, Inthemix, Purple Sneakers and Stoney Roads, as well as airplay on triple j, FBi Radio and Triple R. The Boys have since performed at Paradise Music Festival, Goodgod Small Club, Bad Deep, New Guernica and Charades, as well as running monthly sessions at The Lord Gladstone, Just A Saturday and Completely Sundays.
Stay tuned, the Boys are back in town.